Basil I have found this to be a really useful oil for my home mixes for me and my dog as she too deserves to be given the best care I can give her.
Recently my dog fell down the stairs and after treating her with rubbing thyme and giving her honey to take in orally she has recovered. She suffered temporary deafness but today she has shown clearly that she is on the mend. I have been keeping a steady eye on her and in every respect she was fine. she ate drank water, was running about and playing but did not respond when I called or any response when squeaking her toys. This morning she showed clearly that she heard the squeaking toy and was listening to noises of the street when sitting in the garden. When we went for walking she was starting to show signs of responding to my voice. I am very pleased to say that as she did have me concerned that she was going to be deaf for a long time. The inflammation cleared up and her ears no longer feel hot to touch and she is allowing me to stroke her head and ears again without trying to take a nip at my hand – she is a 12 year old jack russell and is very dear to me.
I use thyme and lavender and basil mix with olive oil on my hands and wrists to help relieve some old injury aches and pains, it helps with the stiffness and also brings the inflammation down in my right wrist which in turn allows me to keep writing and also creating my crafts work knitting and crochet.
I use the oils and herbs because they do not upset my liver or kidneys as I have had Jaundice in my life and am very protective and mindful of what I am ingesting.
Basil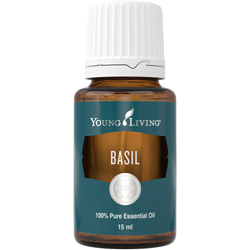 Cleansing and soothing, Basil evokes Italian cuisines for a fresh herbal offering. Belonging to the Labiatae family and originating from Asia, the flowers are pink or white. Add to your lotion, body wash or shower gel for an energising boost of peppery freshness. Elevate mental clarity by inhaling directly from the bottle. Or you may like to blend with coconut oil for a rich infusion, massaging into tired areas for a relaxing treat.
Peppery fresh scent.
Add to coconut oil for an easy massage. ( I personally use Olive Oil for my combinations, personal preference)
Elevate mental clarity, inhaling from the bottle.
Lavender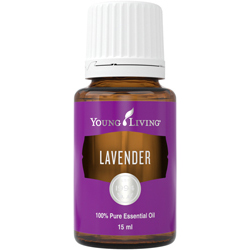 Find your happy place with this lovely sweet oil. Steam distilled from the flowering tops, this shrub-like plant is part of the mint family and calms the mind, body and soul. Referred to as "blue gold," this floral and herbaceous oil was featured in Ancient Roman bathing rituals. It is believed to support a good night's sleep. Known as the Father of modern aromatherapy, René-Maurice Gattefossé, an early 20th century French chemist was said to discover the soothing and refreshing effects of Lavender when the wonder oil helped with healing a burn.
Relaxing and refreshing scent.
Traditionally used as a calming antiseptic oil for cuts, grazes and blemishes.
Perfect for baths and bedtime rituals.
Thyme Essential Oil
3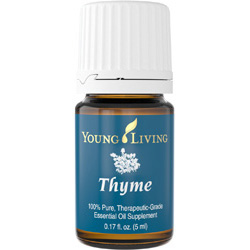 (Thymus vulgaris) has a spicy, warm, herbaceous aroma that is both powerful and penetrating. Known since ancient times as a medicinal herb, thyme contains large amounts of Thymol. Thyme supports the immune, respiratory, digestive, nervous, and other body systems. Thyme has an approximate ORAC of 159,590 (TE/L). TE/L is expressed as micromole Trolox equivalent per liter.
Only available to Young Living Members. Please enrol or login to purchase this product. Making an exclusive Essential Rewards monthly order? Please purchase via your ER order in the Virtual Office, or by calling Member Services.
These oils I use regularly and I highly recommend them to you. I use them because the quality is high grade and beneficial, no nasty residue.